A tool that allows to
Write and send newsletters
from Notion
Manage a beautiful newsletter without leaving the tool you write it in.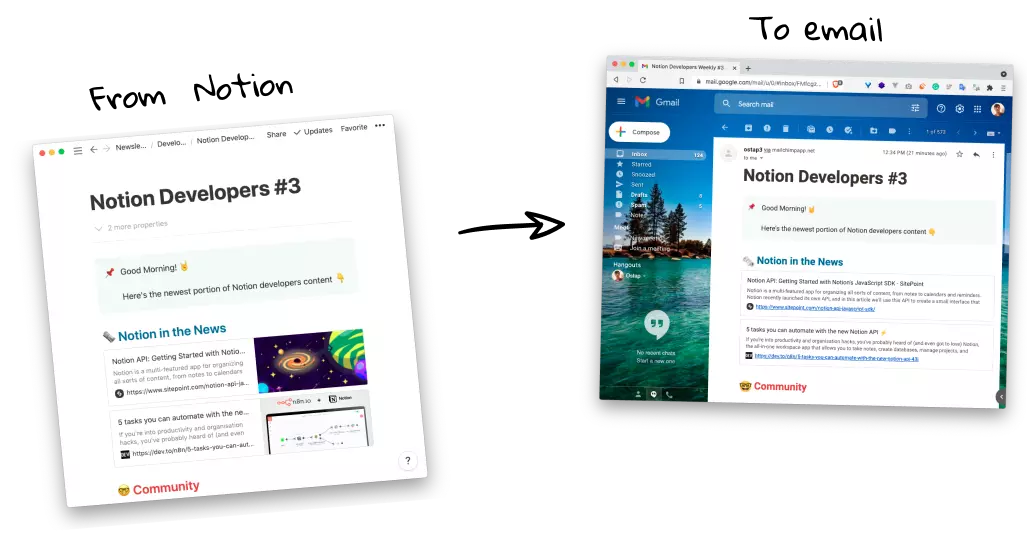 Build campaigns with power of Notion blocks
Now there is no need to use complex tools or template builders.
With a variety of Notion blocks, you can create beautiful emails that look great on any device.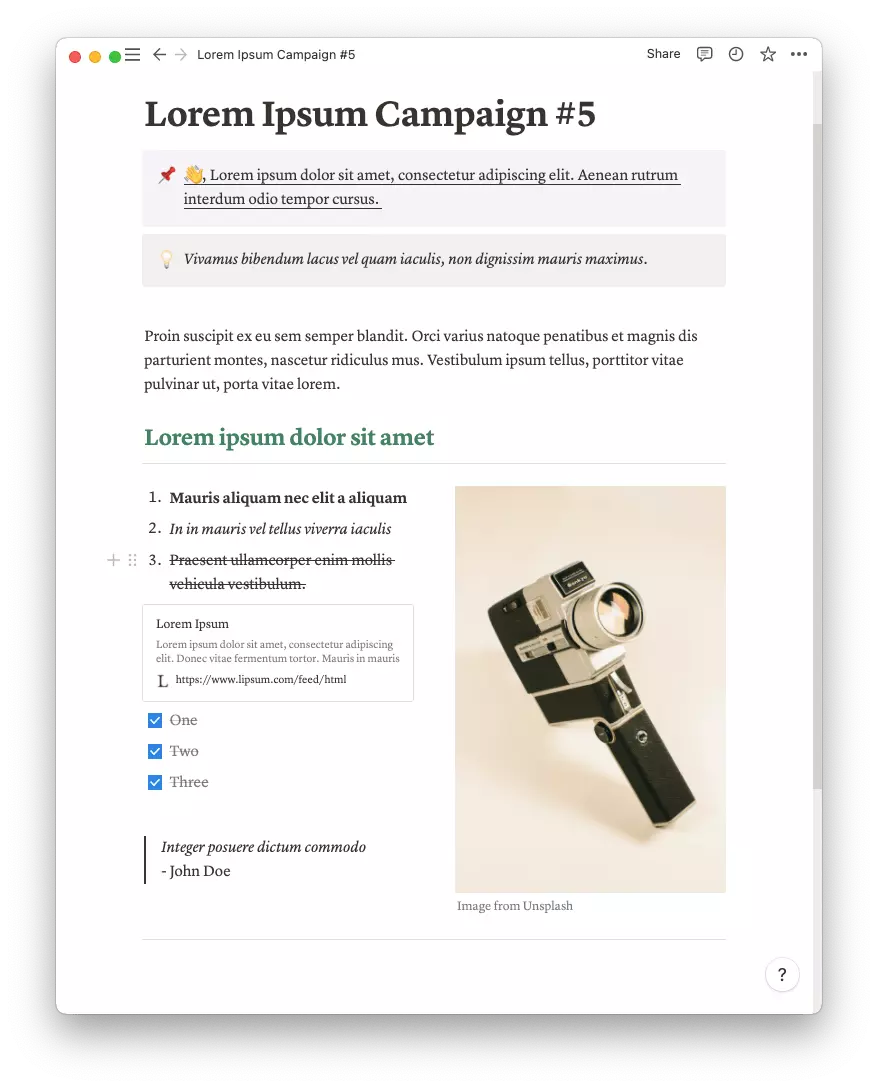 Integrate with your favorite tools
Get your Notion database connected to Mailchimp or MailerLite in a matter of a few clicks
Boost your productivity.
Send emails directly from Notion.
Includes notion to email template builder, integrations with popular email marketing tools and more.
We care about the protection of your data.
Frequently asked questions
How it works?

We developed a custom render-engine built specially for email standards that integrates Notion superpowers! ✨

Does this project use the Notion API?

Yes! We use the Notion API to get page blocks and data.

Which services NotionMailer supports?

Currently we have built an integration for: MailerLite & Mailchimp.

You are free to suggest other services as well. (DM us on Twitter)
We'll try our best to build a Notion integration for it.

How can I automate email sending?

With our service, you can create email template from a Notion page and use it with Zapier or any other automation tool.

Is this project limited to Newsletters?

No. You can use it to create any kind of emails.

For example, you can create a template for a welcome email and use it to send a welcome email to your new users.